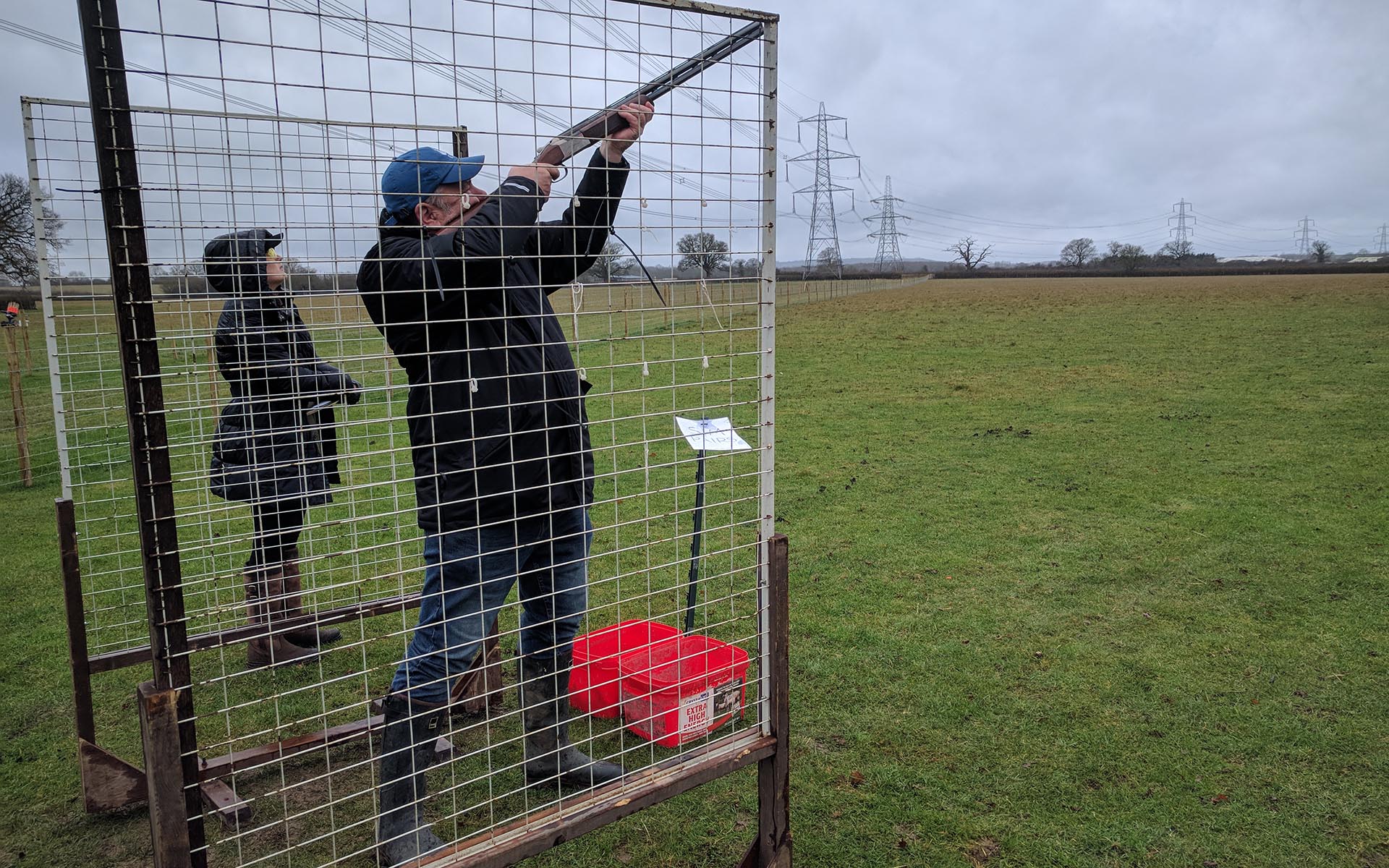 Practice Shoot at Doddershall 3rd March
A cloudy mild day with a little rain and a strong wind courtesy of Freya. Nice mix of demanding and easier stands with an unusual dropping crow with a crossing bird. My failed stand of the day was the sim pair left to right crossers. What was yours? 
Many thanks to Brian and his team for setting up such a brilliant shoot. Many thank yous to Ann and Tony for the much-needed tea, coffee and biscuits served out of Brians trailer.
Pete       42
John       41
Mark C     38
Nicholas   38
Steve      37
Adrian     37
Keith      36
Wally      36
Tod        35
Shirley    34
Anthea     33
Eli        32
Geoff E    31
Jim        30
John A     29
Anne       29
Logan      29
Bryan      28
Dawn       27
Bill       25
Joe        25
Chelsey    25
Joanna     24
Geoff W    22
Julian     19
Michael H  17
Josh       14
Anthony    11
Daniel      7