All Shoots Cancelled Until Further Notice
Due to the CoronaVirus outbreak, and in line with Government Policy, shooting has been suspended until further notice and will resume once the outbreak has been contained. Please keep an eye on the gun club website for further updates as and when available. Diary entries for the next month or so have been removed. Those events still in the diary are there as reminders and may or may not take place. They will be removed or left in place depending on how the crisis develops.
Following recent advice from the CPSA, we are looking forward to reopening shooting again. Presently it is very unlikely to start this Sunday 17th. Please check back, we will soon have news of our first shoot.
CPSA Advice as of 14th May
The following email was sent to all CPSA clubs, grounds, and trade members on 14 May 2020, stating that the CPSA has now had the necessary assurances to recommend the re-opening of clay-shooting grounds, which will be of interest to all clay-shooters in England:
Dear Clubs, Grounds, and Trade Members,
Regarding the CPSA's position on the opening of clay shooting grounds following the easing of restrictions from the 13th May for outdoor sports activities:
Over the past 48 hours we have been working with the Government, Police and other bodies to get the confirmation we needed under the latest Government guidance that it is possible to start shooting recreationally again within England.
Therefore, as the National Governing Body for the Sport of Clay Target Shooting in England, we are now satisfied that we can start a phased return to clay shooting with initially pay & play/practice and a return to competitive registered shoots in time.
Shooting grounds can re-open when they are ready and our members are now able to participate and enjoy the sport of clay target shooting recreationally while all following strict CV19 safety protocols and guidance.
Importantly, we have now also had confirmation from our insurers that our members are fully insured after considering the new guidance to get out and enjoy their sport again.
We have already issued comprehensive guidance to grounds to assist with their planning to implement the strict social distancing and safety measures to protect their staff, the shooters and our sport.
In preparation for shooting please make yourself aware of the CPSA guideline
Please read the CPSA Shoot Guidance, we will be implementing relevant sections. Wash your hands, and adhere to Social Distancing during the shoot.
Welcome to the Kingswood Gun Club website, we are based in the village of Kingswood between Bicester and Aylesbury, the club is involved in all aspects of clay pigeon shooting and hold regular club shoots in the local area. We are also registered members of the C.P.S.A.
We hope you enjoy your visit and pop back to keep up with the latest club news and events via our diary.
The aim of this website is not only to keep our members informed and up to date with all the club information but also to give visitors to our website the chance to find out a little bit more about us and what we do, please feel free to browse around if you have any questions then please do contact us.
Face book Group Kingswood Gun Club
Important Reminder:
Please check your cartridges and only use fibre wads. Kingswood Shoot and the League shoot ONLY allows fibre wads.
Next Diary events
7th June 2020

Doddershall - Members only, shoot awaiting confirmation

7th June 2020

9:30 am

-

12:30 pm

The practice shoot at Doddershall on Sunday 7th has yet to be confirmed. If it does take place it will be a members-only shoot. No guests, please.

Location Google map link

21st June 2020

Practice Shoot Quainton

21st June 2020

9:30 am

-

12:30 pm

5th July 2020

Practice Shoot Doddershall

5th July 2020

9:30 am

-

12:30 pm

19th July 2020

Practice Shoot Quainton

19th July 2020

9:30 am

-

12:30 pm
Recent Activities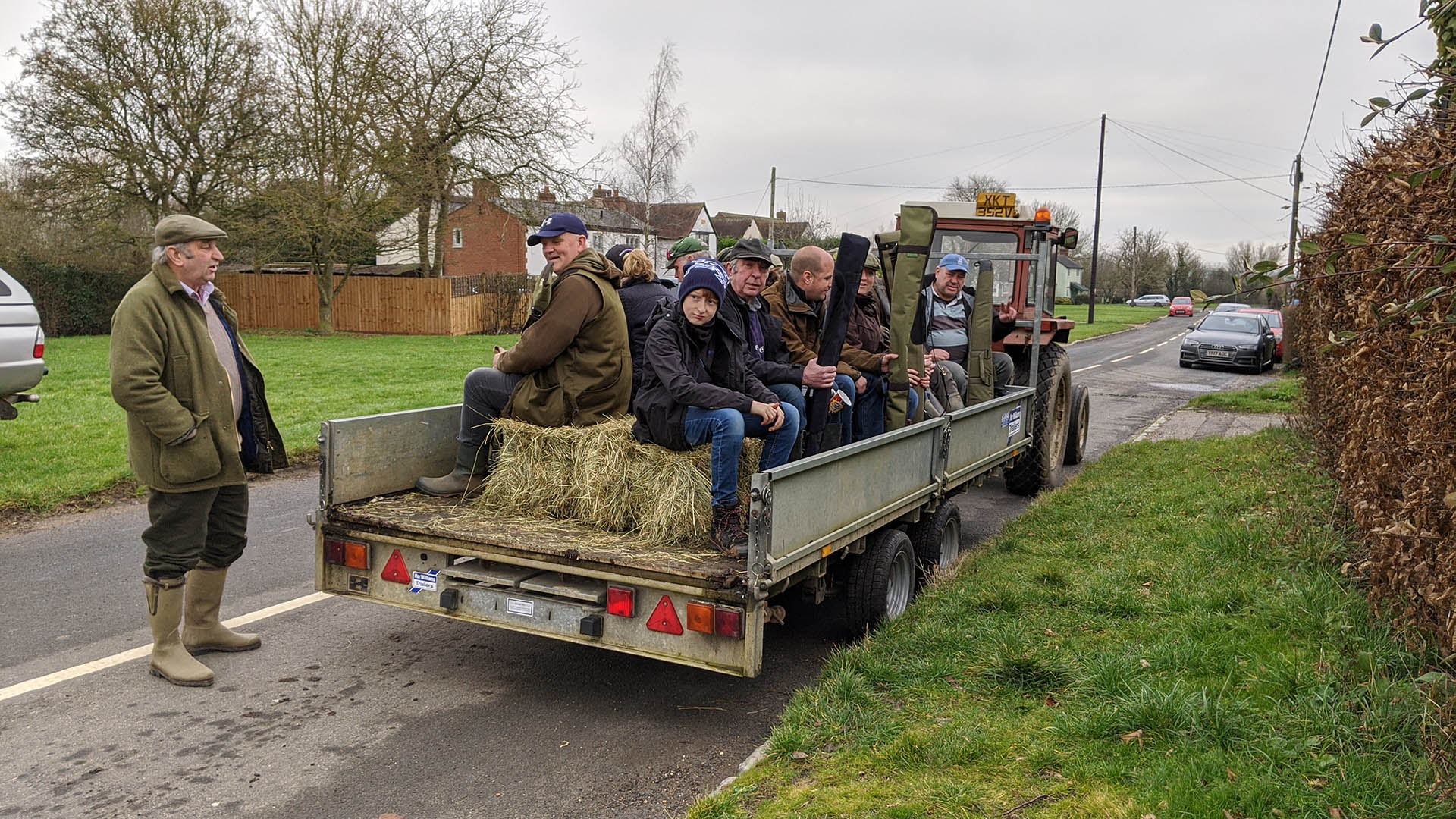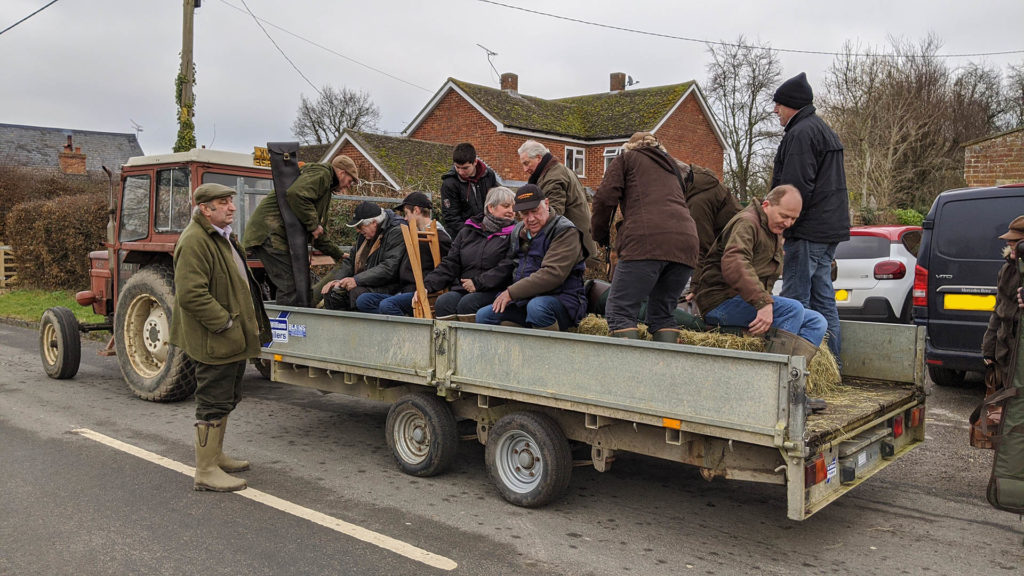 After the weeks of rain, it was decided not to allow unnecessary vehicles on the shooting field. Instead, we would meet at Ludgershall village hall and be transported to the field by a vintage tractor (1980 Fiat) and trailer. Two trips were required. We can thank Jim for arranging this mode of transport. It was a fun start and end to the shoot.
Awaiting us at the shooting ground we had five stands of ten birds each. These were beautifully set up by Brian and his team, along with festive Christmas names. This was also the first outing of new safety cages, strong and light. As you can see from the picture, the field was truly waterlogged. Despite the cloud, there was no rain to spoil the fun. The breeze did add a chill to the air, 8C feels like 5C.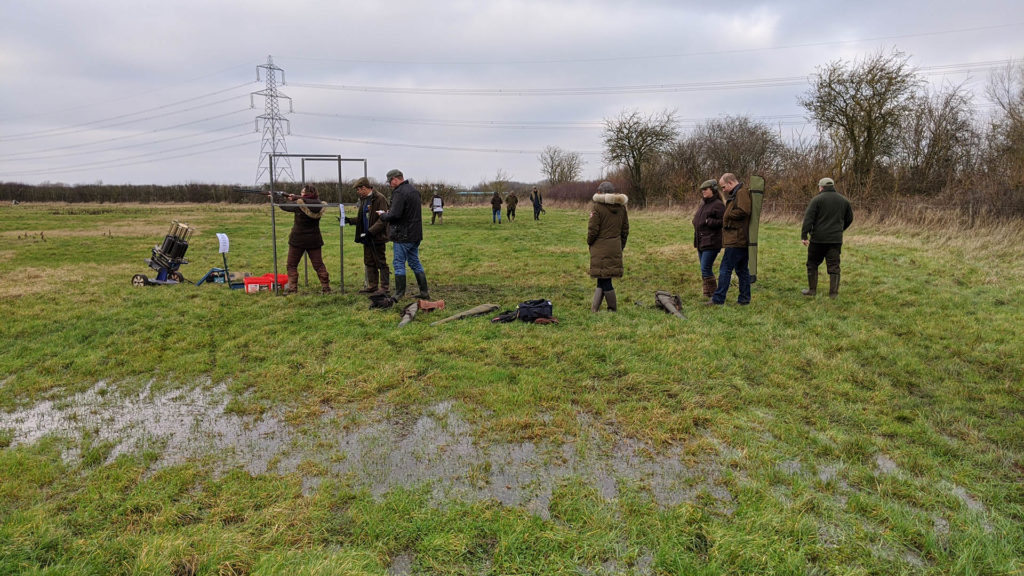 After the tea and coffee break, (please remember to bring your mug), we had a flurry shoot. Teams of three were randomly picked and shot the flurry. Deceptively slow at first, putting you at ease, until two fast, demanding flurries at the end. The final two stands of the fifty bird shoot then completed the shoot. In all 36 members and friends shot.
Village Hall and Lunch
Back at the Ludgershall village hall lunch had been prepared. An excellent buffet meal of meats, salads, baked potatoes and desserts. A big thank you to Celia, Shirley and Ann. After the meal, the prize giving.
KCRC Scores
Paul b       43
Wally        40
Charlotte    40
John e       40
Tod          39
Graham c     38
Jennifer     38
Bryan        37
Dawn         37
Logan        36
Jim          35
John w       34
Jack w       32
Andy e       31
Eli          30
Geoff        30
Anthea       30
Steve b      29
Tye          29
Tony h       28
John a       28
Simon        28
Shirley      28
Steph        27
Joanna       27
Joe          26
Julian       25
John w       23
Stuart h     22
Daniel       21
Bill         20
Anthony      19
Richard t    20
Peter e      18
Celia        17
Iwona        15 
High Gun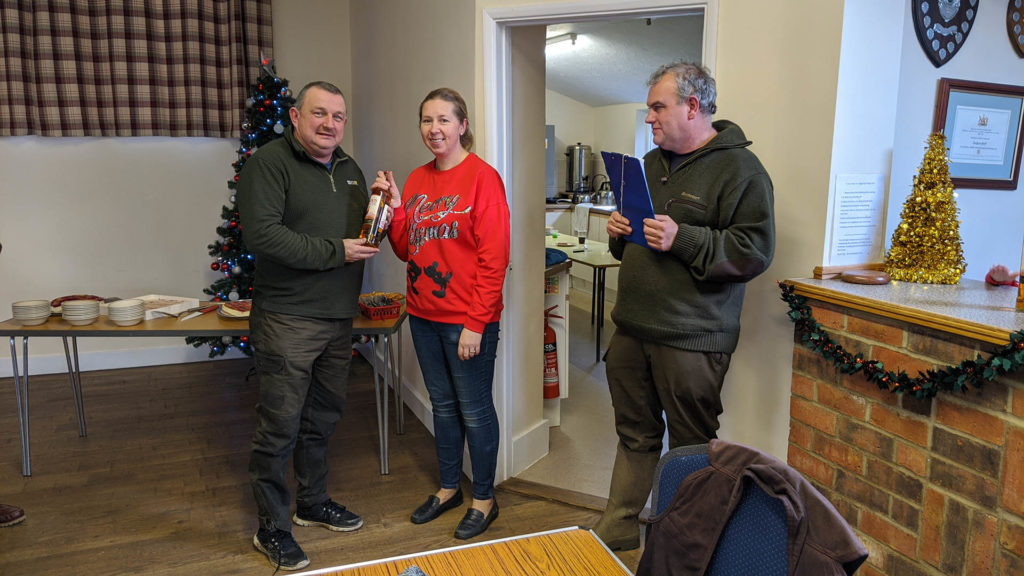 High Lady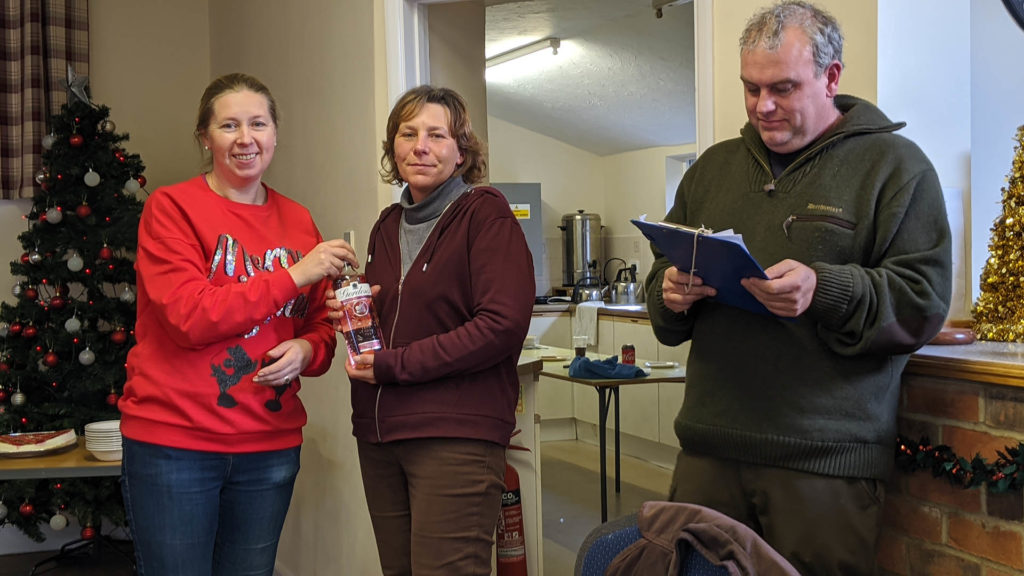 High Junior Under 18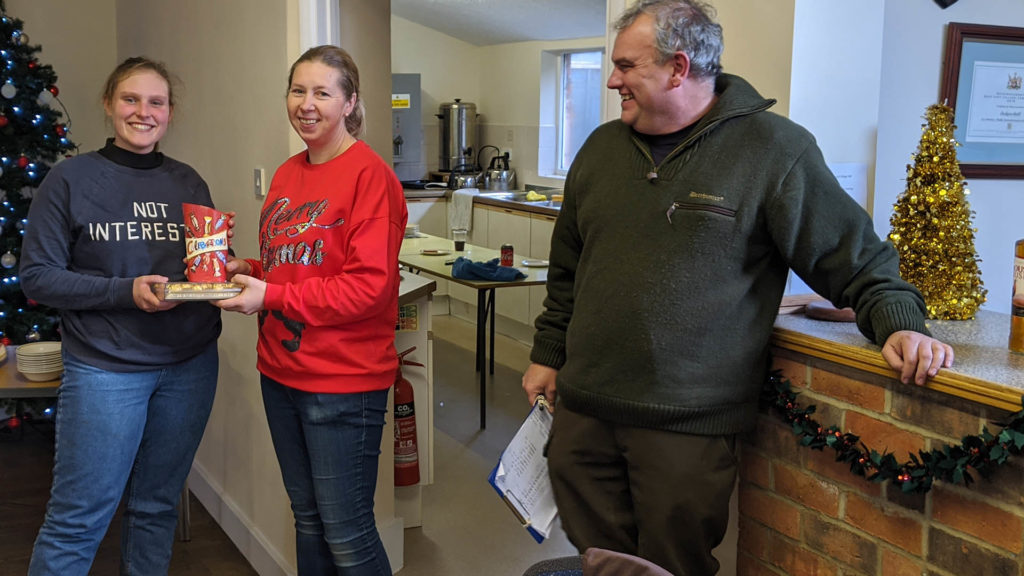 Fred Dymock Trophy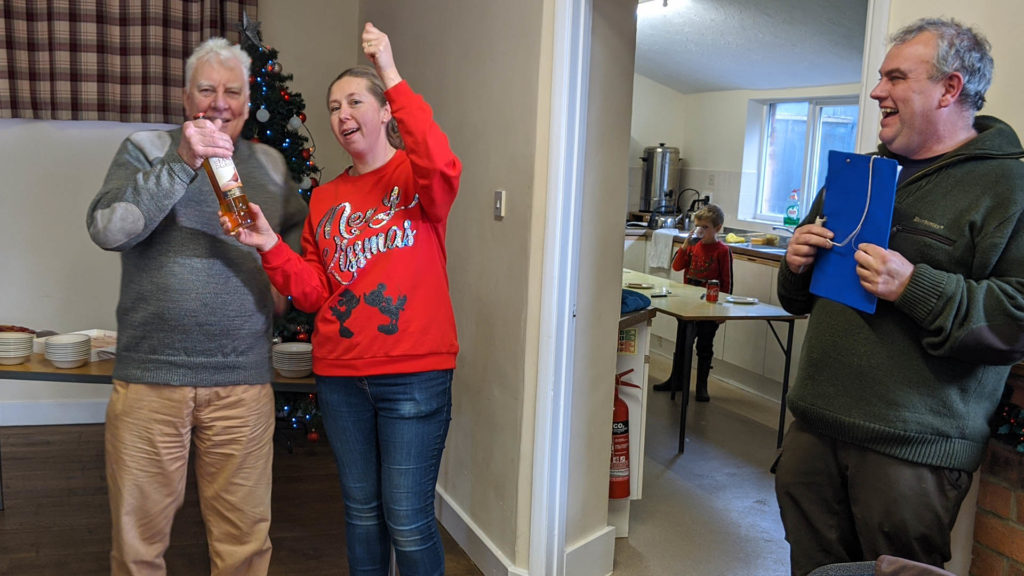 Three Man Flurry
This was won by Tod, Jim and Joe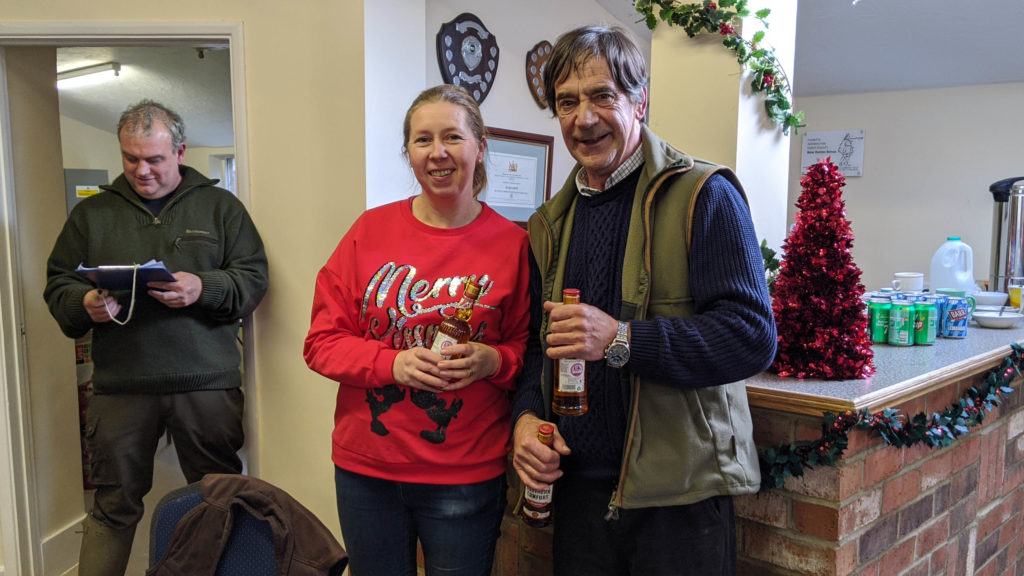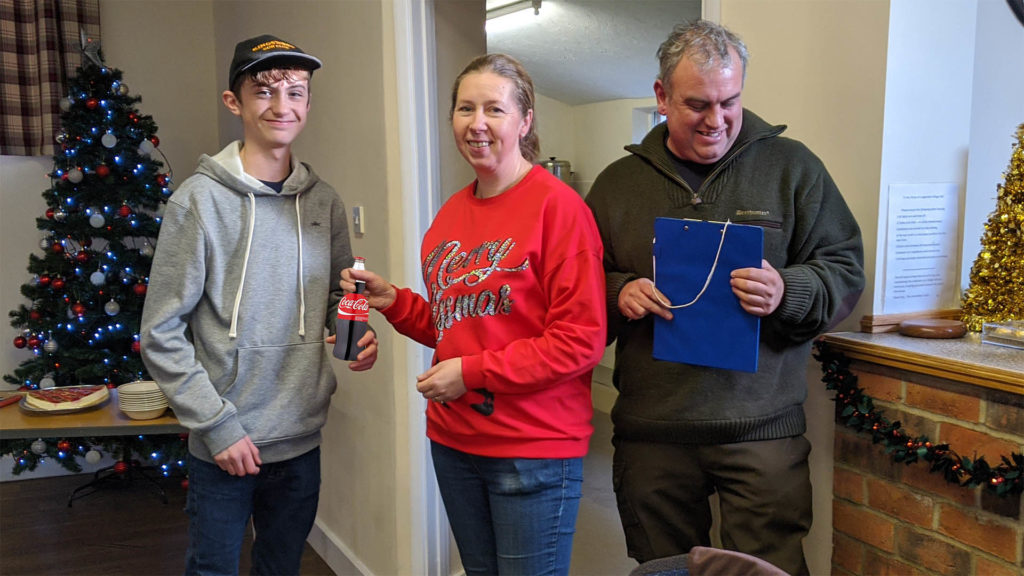 Our younger members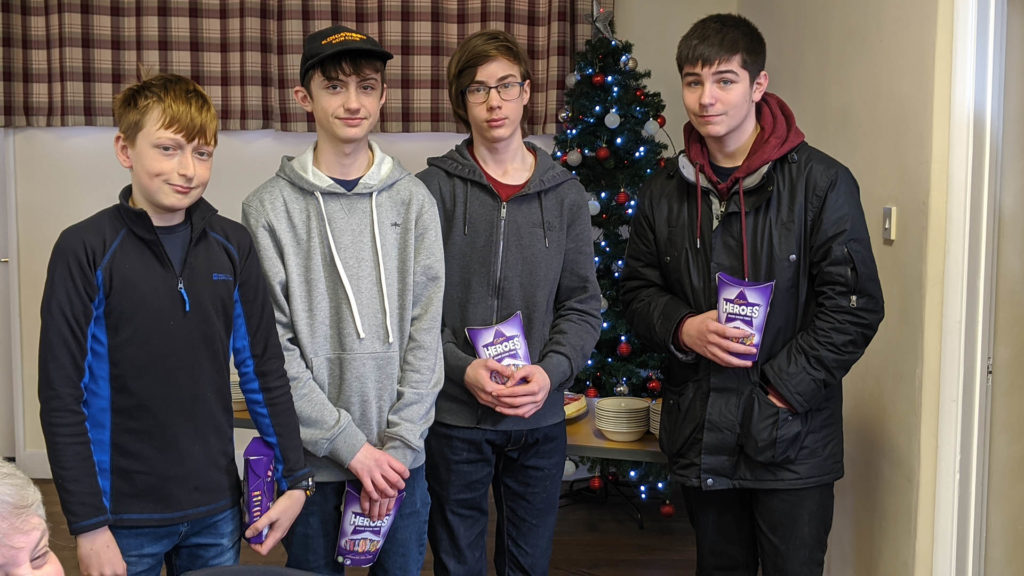 Finally, thank you to DB (Dawn and Brian) Guns and their crew for setting up an excellent shoot. A special thanks to Celia, Shirley and Ann for organising the food.
Gallery
thank you for taking the time to visit us!