Saturday 29th June, Charity Clay Shoot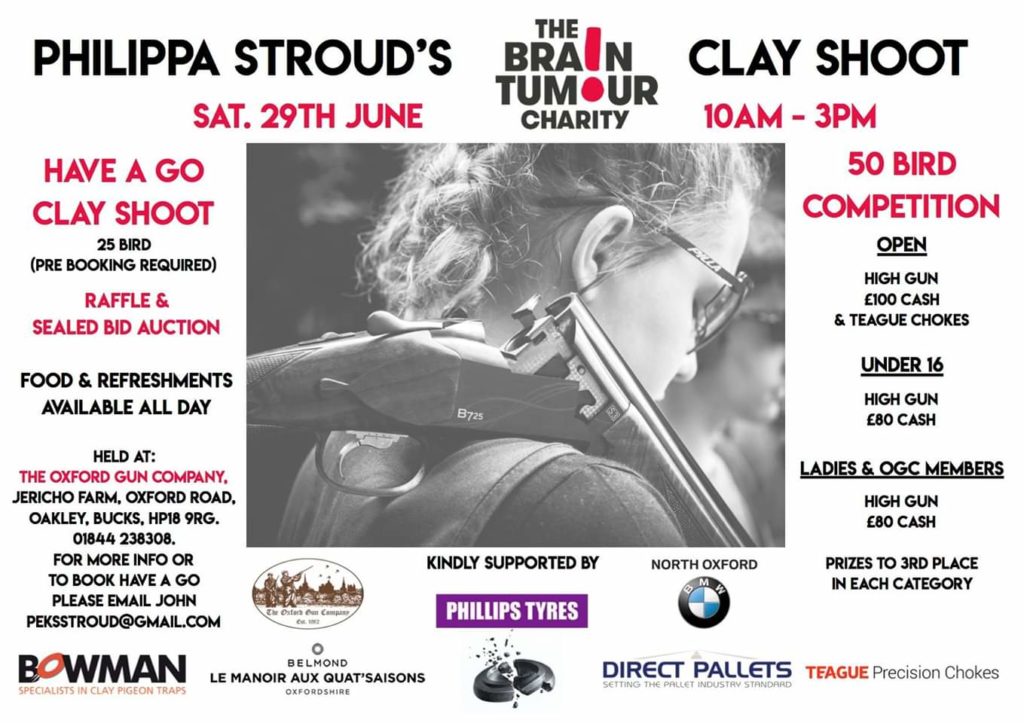 Philippa Stroud Charity Shoot in support of Brain Tumour.
Saturday 29th June
10am – 3pm
Oxford Gun Company

The story of an young girl extraordinary who overcame a brain tumour. Phillipa Stroud's condition was discovered after a trip to the opticians and now ,after successful surgery, the shooting enthusiast will raise money for a cancer charity with an event at the Oxford gun company next month. There's more in this report.