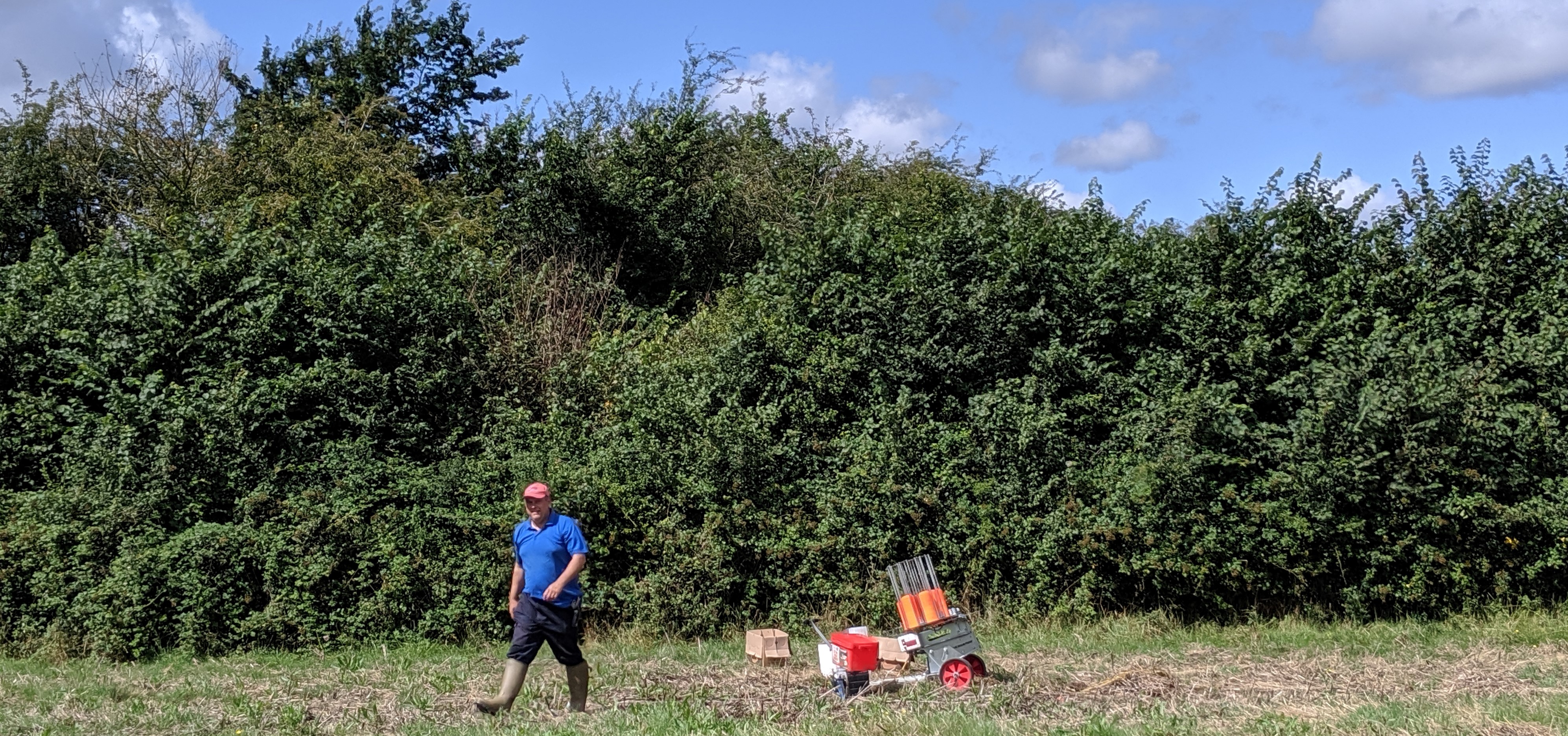 Return Welsh Shoot
This Sunday was the return leg of the Welsh Shoot. The day started off wet, with almost torrential rain, but as soon as St Brides Major turned up, the tap was turned off and the morning shoot was sunny and hot. Kingswood started the day in the lead, so it was ours to throw away. We didn't and increased our lead. Let's not be complacent, this was I believe the first time we have won the match.
The top 9 team members for each team were used for the overall result: Kingswood 554, St Bride Major 502. This gave an overall result of, Kingswood 1016, St Brides Major 955.
Afterwards, we met in the Crown and Tyford for some beers and a Sunday lunch, and then there was a game of Aunt Sally.
Kingswood High Gun, Martin B.
Saint Brides Major High Gun, Johnny G
Kingswood scores
Martin B   65
Del W      64
Tony S     63
Mark h     62
Ian R      62
John G     60
John w     60
John F     59
Dave R     59
James H    59
Paul B     58
John E     58
Tod        56
Dave O     56
Charlotte  55
Mark C     55
Jennifer   53
Graham     52
Steve B    51
Richard C  50
Jess C     49
Geoff E    48
Joe        47
Eli        42
Adrian     43
Bill       42
Lana       34
Celia      33
Geoff W    25
Mike H     18 
A final thanks to Brian DB Guns and his team for setting up a good shoot.