Practice shoot at Quainton – 19th February
Wow, what a difference a week makes with the weather. It was almost short sleeve weather today at Quainton. No rain, light wind, and the sun threatening to shine. A good mix of targets had been setup by Brain and Dawn from DB Guns of Thame. There were 21 shooters in the practice shoot, plus some beginners. We had a beginner stand with Mark Hill providing tuition. Beginners are welcome to come and try shooting. Please let us know before coming, we can then ensure we have a coach and stand available for beginners.
Jennifer breaking a clay.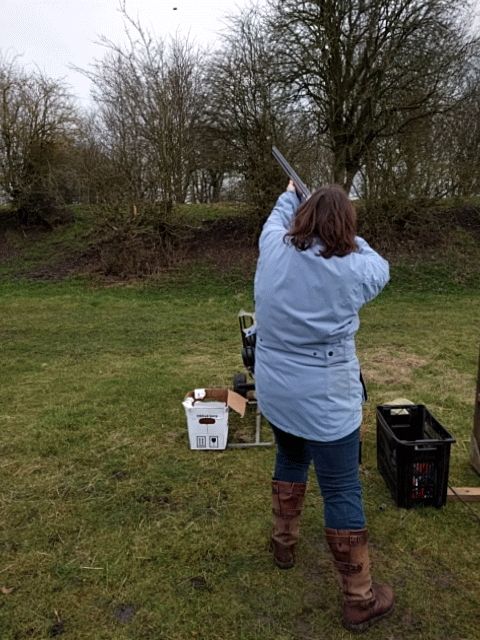 The scores on the doors
Pete 44
Mark Hill 41
Dawn 40
James 38
Todd 37
Brian 37
Jennifer 36
Wally 33
Callan 33
Mark Cox 32
Adrian 29
Nick 29
Jim 28
Malcolm 28
Geoff 27
Sandra 25
Tony H 21
Bill 20
Amanda 19
Steve B 15
John 14
Our next shoot is a club shoot at Doddershall on the 5th March.
We cannot display this gallery" ngg_triggers_display="never" ngg_proofing_display="0″ order_by="sortorder" order_direction="ASC" returns="included" maximum_entity_count="500″]