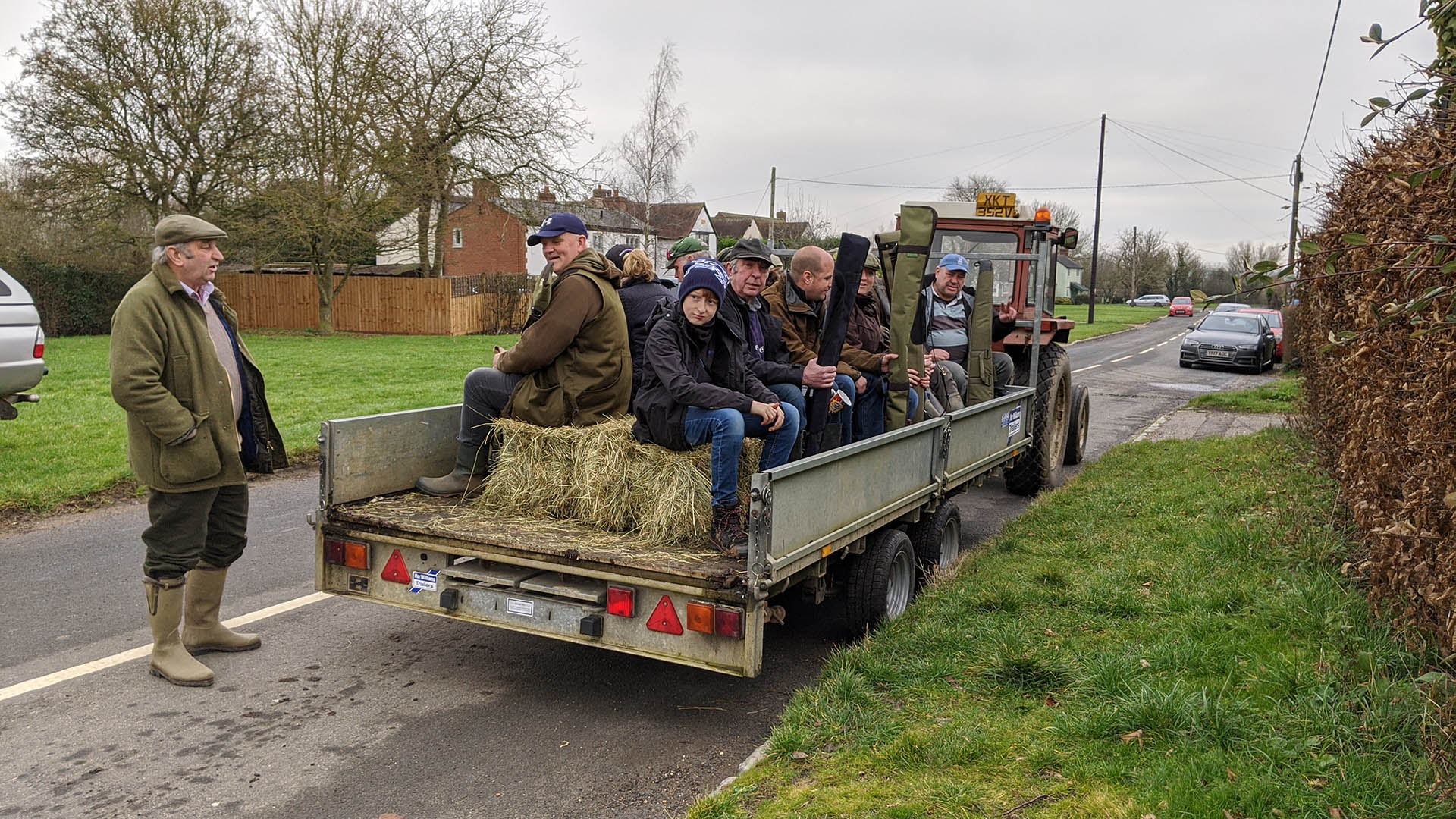 Fred Dymock Trophy Shoot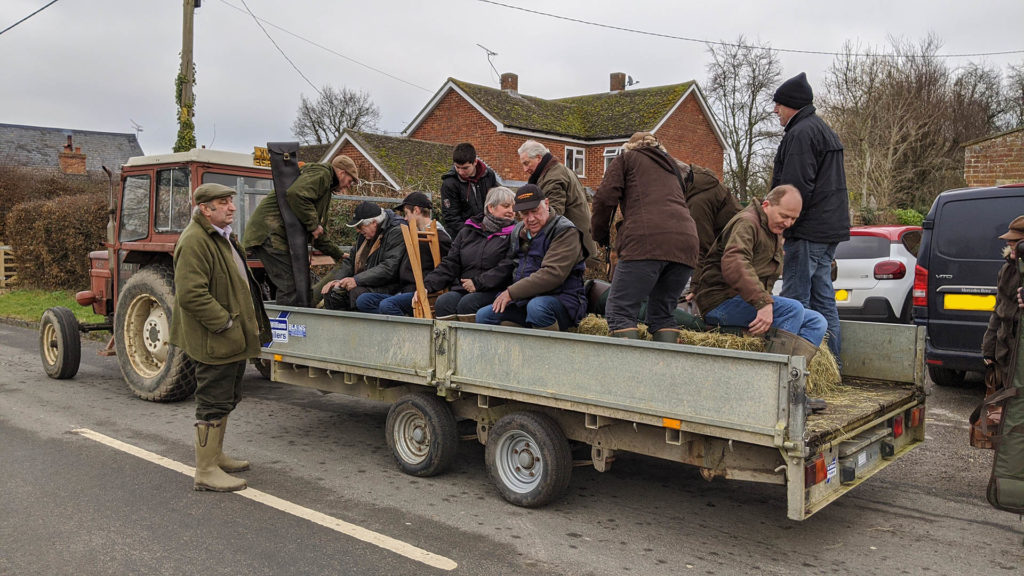 After the weeks of rain, it was decided not to allow unnecessary vehicles on the shooting field. Instead, we would meet at Ludgershall village hall and be transported to the field by a vintage tractor (1980 Fiat) and trailer. Two trips were required. We can thank Jim for arranging this mode of transport. It was a fun start and end to the shoot.
Awaiting us at the shooting ground we had five stands of ten birds each. These were beautifully set up by Brian and his team, along with festive Christmas names. This was also the first outing of new safety cages, strong and light. As you can see from the picture, the field was truly waterlogged. Despite the cloud, there was no rain to spoil the fun. The breeze did add a chill to the air, 8C feels like 5C.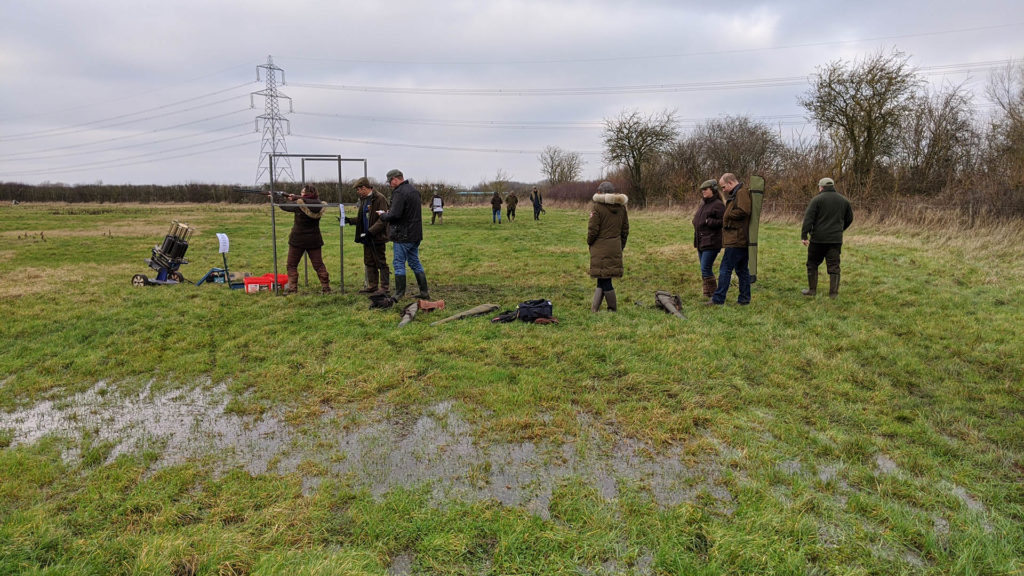 After the tea and coffee break, (please remember to bring your mug), we had a flurry shoot. Teams of three were randomly picked and shot the flurry. Deceptively slow at first, putting you at ease, until two fast, demanding flurries at the end. The final two stands of the fifty bird shoot then completed the shoot. In all 36 members and friends shot.
Village Hall and Lunch
Back at the Ludgershall village hall lunch had been prepared. An excellent buffet meal of meats, salads, baked potatoes and desserts. A big thank you to Celia, Shirley and Ann. After the meal, the prize giving.
KCRC Scores
Paul b       43
Wally        40
Charlotte    40
John e       40
Tod          39
Graham c     38
Jennifer     38
Bryan        37
Dawn         37
Logan        36
Jim          35
John w       34
Jack w       32
Andy e       31
Eli          30
Geoff        30
Anthea       30
Steve b      29
Tye          29
Tony h       28
John a       28
Simon        28
Shirley      28
Steph        27
Joanna       27
Joe          26
Julian       25
John w       23
Stuart h     22
Daniel       21
Bill         20
Anthony      19
Richard t    20
Peter e      18
Celia        17
Iwona        15 
High Gun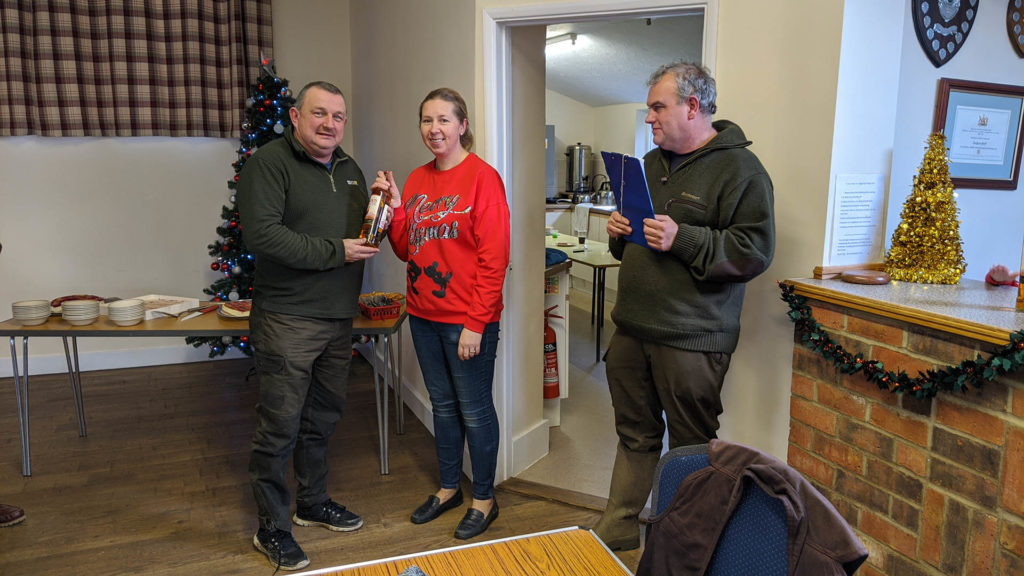 High Lady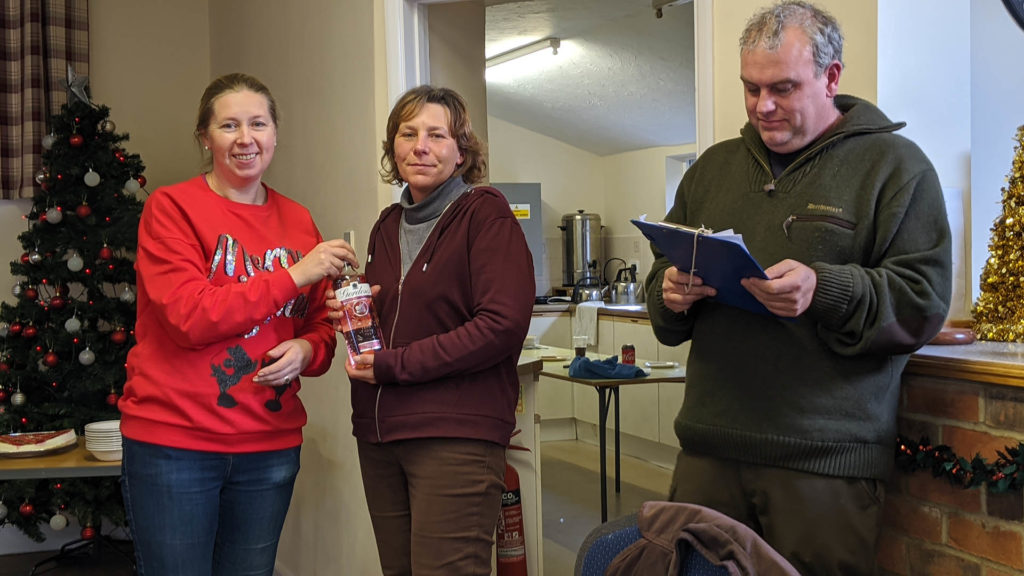 High Junior Under 18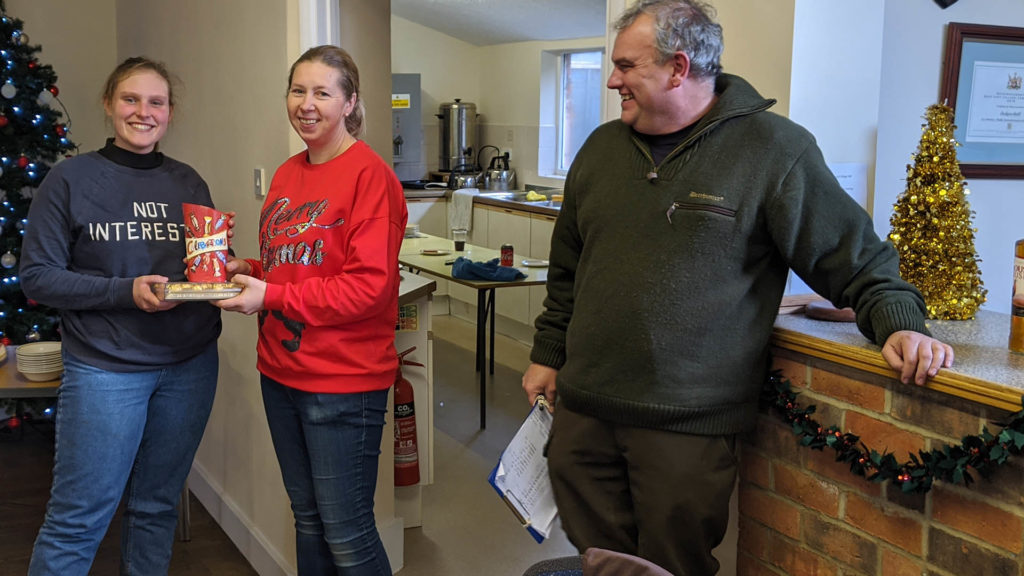 Fred Dymock Trophy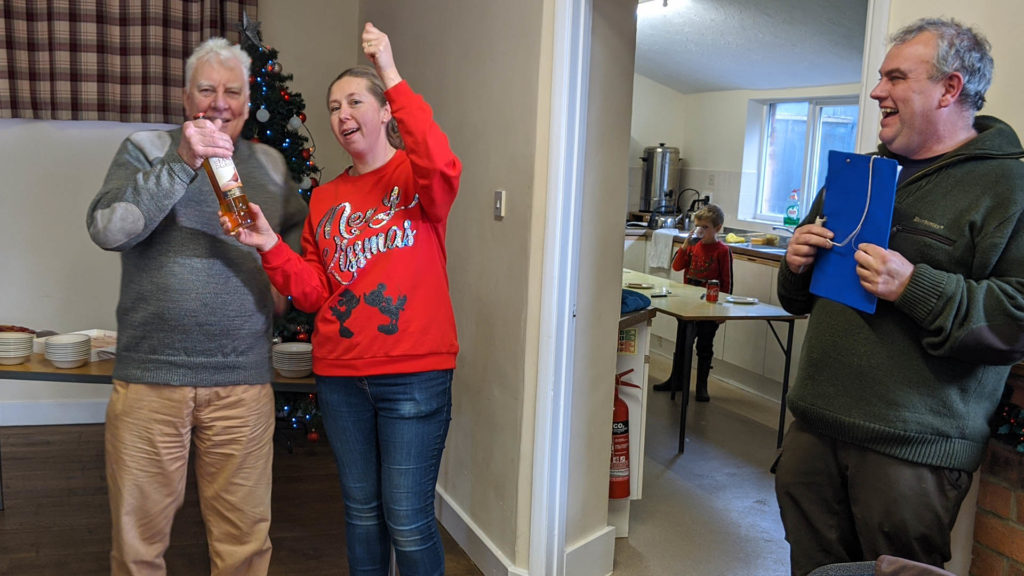 Three Man Flurry
This was won by Tod, Jim and Joe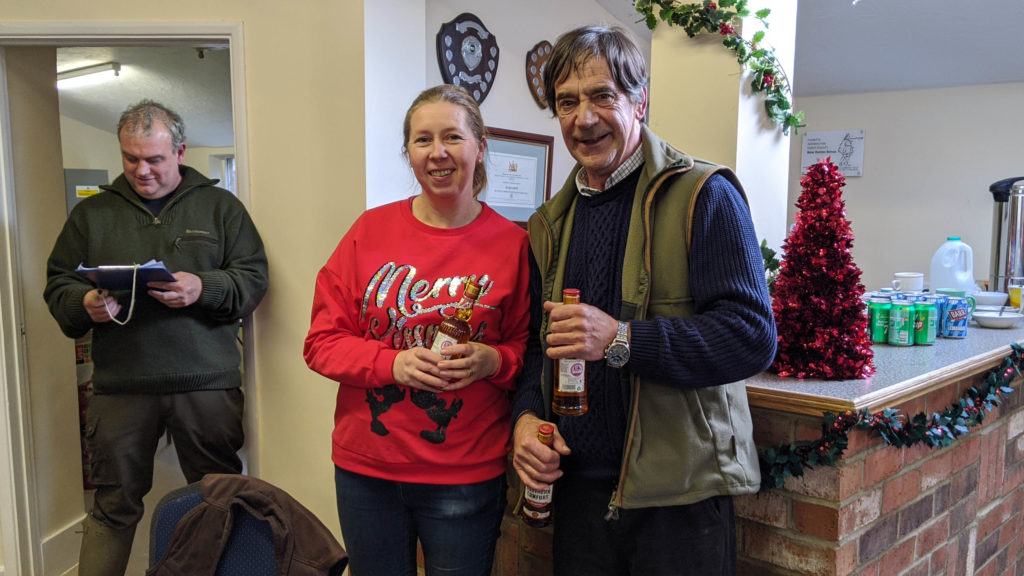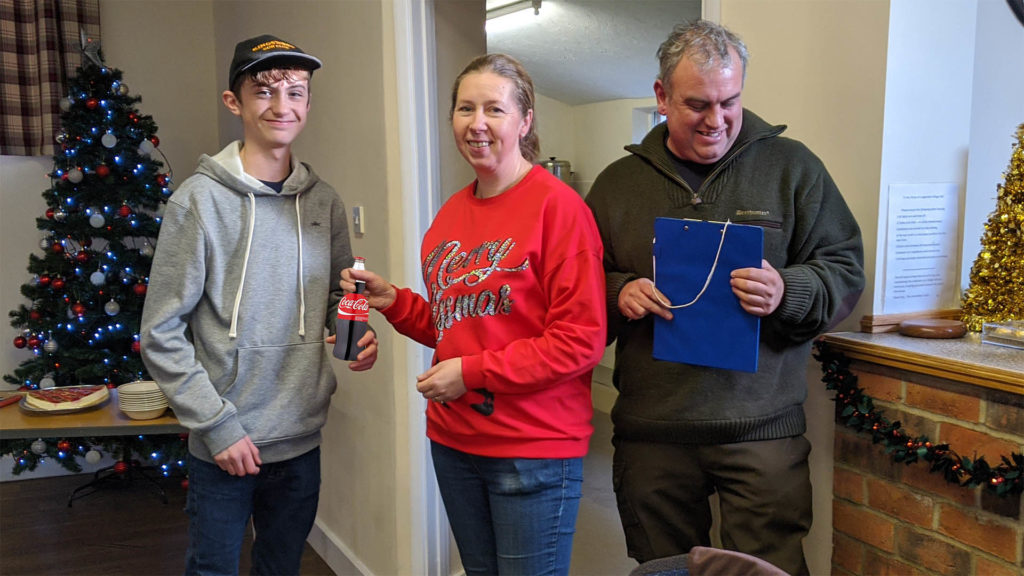 Our younger members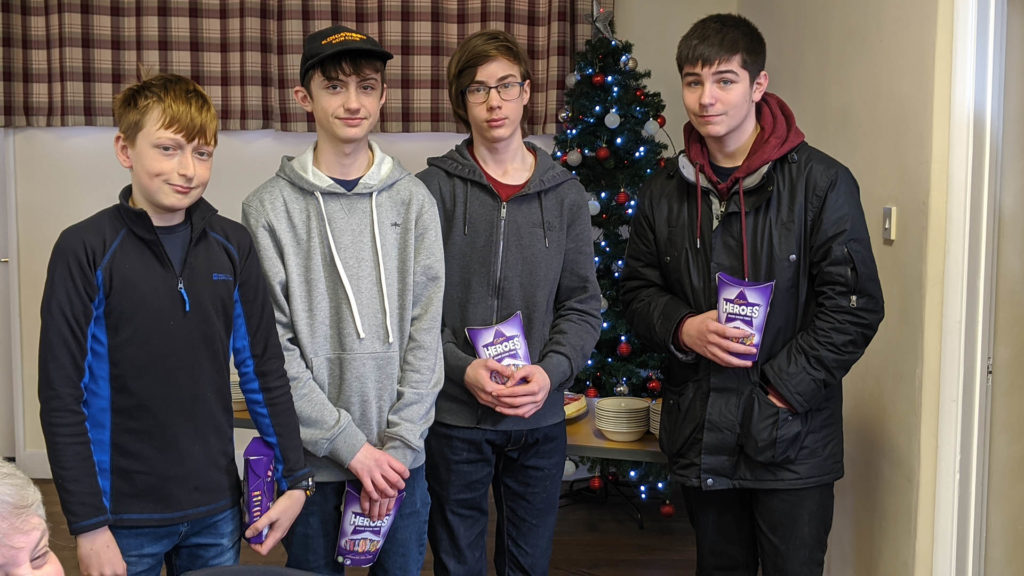 Finally, thank you to DB (Dawn and Brian) Guns and their crew for setting up an excellent shoot. A special thanks to Celia, Shirley and Ann for organising the food.
Gallery